Golden Aurum System Solutions Inc (GASSI), a partner of Paperless Trail Inc. (PTI), graciously hosted a RFID-centered event entitled RFID Summit Manila 2017. The event's main aim is to familiarize and educate interested companies with RFID technology. As a result, over 80 participants from all over the Metro came together to learn more about Radio Frequency Identification or better known as RFID. The event was held last May 9, 2017 at Sofitel Philippine Plaza with Nida C. Dela Vega as the host. Different RFID exhibitions were displayed by several business solutions companies including Asset Tagger's boom gate and RFID portal demonstration.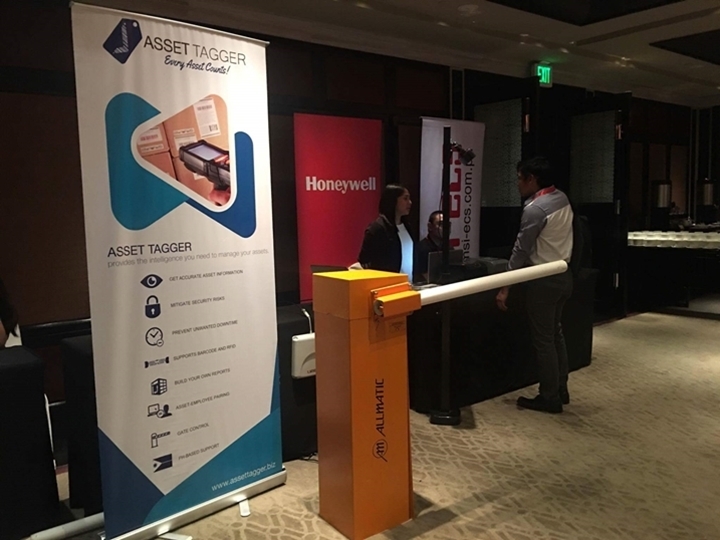 PTI's exhibition booth
Ann Margaret Cipat-Ngo, Marketing Director from GASSI gave an in depth lesson about the characteristics and misconceptions of RFID technology. Pre-chosen guests were invited to speak about the incorporation of RFID technology into their respective companies including PTI. Each company presented unique RFID solutions.
Andrew Anthony Alicante, introduced Asset Tagger and its RFID capabilities. UXI, another company discussed their NFC supported solutions. The final presentation was by Brian Lu, who flew all the way from Taiwan to represent their company, Yeon Technologies. Their services are designed for companies which conduct product development or application.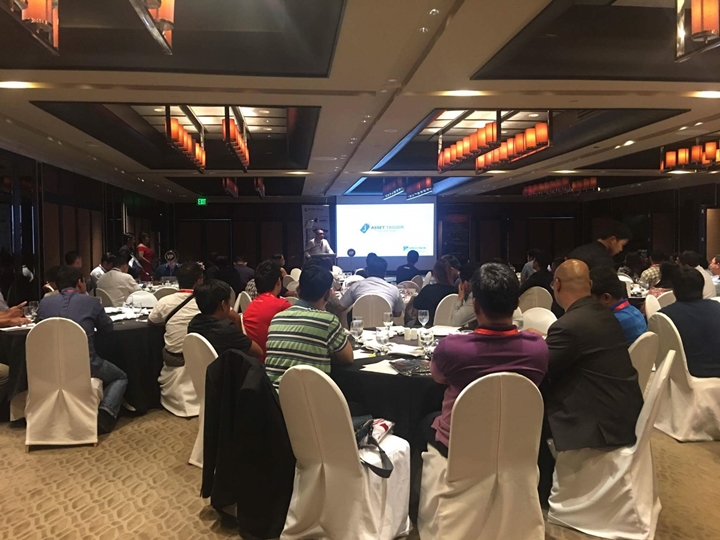 Andrew, from PTI, discussing about Asset Tagger's solutions
In order for customers to achieve maximum RFID technology experience, the organizers got creative and have given guests a RFID tag that served as a "ticket" before they can get their food.
Golden Aurum CEO Hilbert Chua closed the program with hopes that everyone has learned a thing or two about the RFID technology.


L-R: Hans Cheng from HighJump, Director for APAC Operations, James Chang, GASSI Vice President
for Technical, Andrew Anthony Alicante, PTI Product Specialist, Gary Lee, GASSI Executive Vice President,
Sidney Lee, GASSI President, Brian Lu, FAE Team Director of Yeon Technologies and Hylbert Chua, GASSI CEO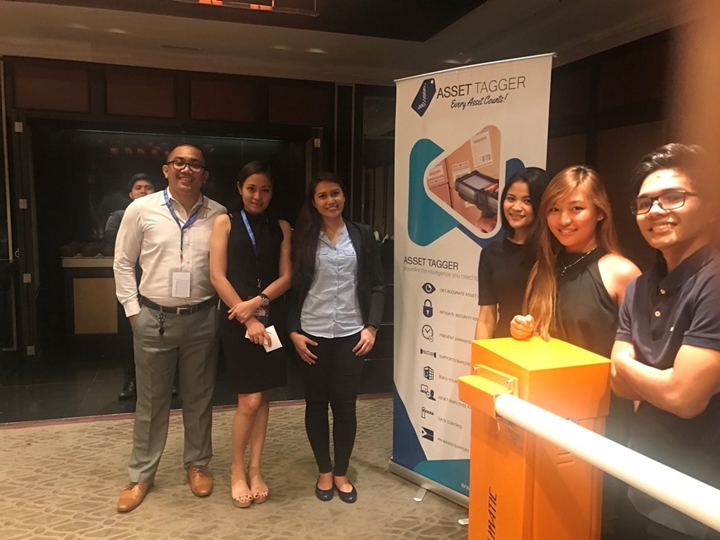 L-R: Andrew Anthony Alicante (PTI), Ann Margaret Cipat-Ngo (GASSI), Claire Nacario (Sales - PTI),
Regine Capaque (Marketing – PTI), Anna Magalona (Marketing – PTI), Prince Pabalate (Technical Specialist – PTI)
We are thankful to have participated in this event and we look forward to working with Golden Aurum more in the future.
Golden Aurum System Solutions, Inc. is the Pioneer and leading RFID Solutions provider in the country. The company is the exclusive distributor in the Philippines of the biggest manufacturer of RFID tags in the world, Yeon Technologies.
http://www.goldenaurum.com/english/